hi there, very nice game indeed! controls feel fluent, the gameplay is fun. even my cheap generic controller was recognized - something steam fails to achieve. :D
i just wanted to let you know that windows (win7 in my case) tends to "forget" border-less mode when window loses focus. i'm not sure if it can be fixed, i've run into same issue with game maker.
also the game freezes when i enter the door on the left in this room: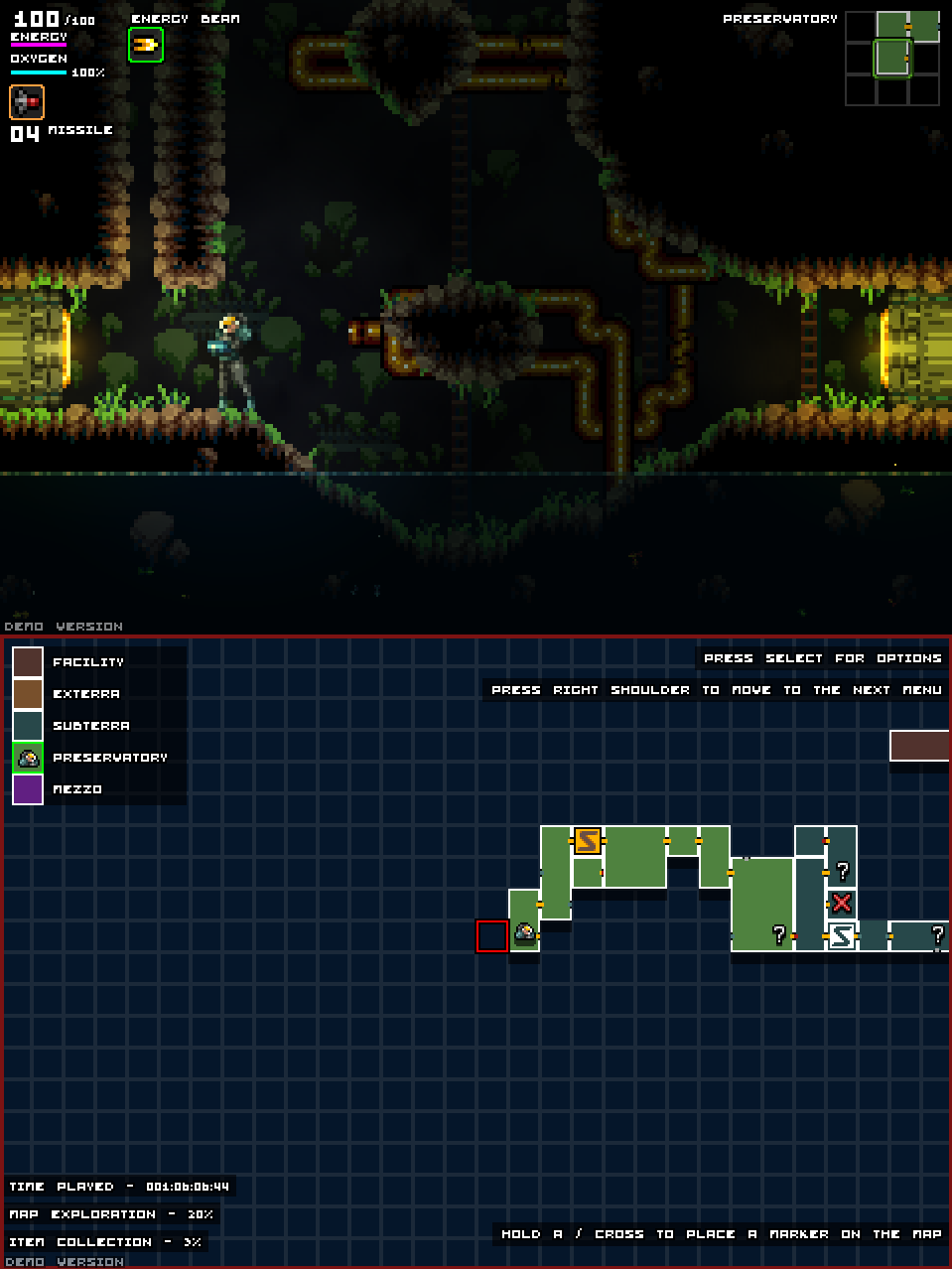 i have to admit i failed at boss as well and i agree with Schnoerkel that save point is a bit too far away from the boss room. i'm more of the explorer than boss slayer, so it would be more convenient to respawn closer to boss for multiple attempts.
apart from that i haven't come across anything what would really bother me (but i second a notion to be able to shoot straight up and down when hanging on the ledge).

overall, this is very promising so far. as a huge 2d metroid and AM2R fan i'm really looking forward to finished game.